Uganda: Guterres voices deep concern as Anti-Homosexuality Act signed into law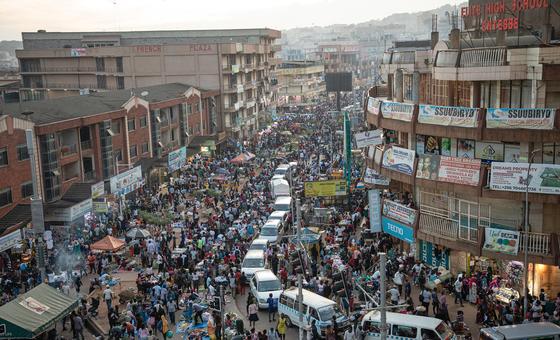 The draconian law foresees the application of the death penalty and long prison sentences for consensual sex between adults.
Non-discrimination principle
Mr. Guterres called on Uganda to fully respect its international human rights obligations, "in particular the principle of non-discrimination and the respect for personal privacy", irrespective of sexual orientation and gender identity.
He also called on all Member States to end the criminalization of consensual same-sex relations.
According to the Joint UN Programme on HIV/AIDS, such criminalization continues in 67 countries around the world, with 10 still imposing the death penalty.
Undermining development
Just last week, the UN rights chief Volker Türk said that anti-LGBTQI laws like Uganda's "drive people against one another, leave people behind and undermine development".
In a statement released at the end of March, when the Ugandan parliament first adopted the legislation, he described the discriminatory bill as a "deeply troubling development" that was "probably among the worst of its kind in the world".
"If signed into law by the President, it will render lesbian, gay and bisexual people in Uganda criminals simply for existing, for being who they are. It could provide a carte blanche for the systematic violation of nearly all of their human rights and serve to incite people against each other."
'Massive distraction'
The bill, which was formally adopted on 21 March, proposes the death penalty for the offence of aggravated homosexuality, life imprisonment for the "offence of homosexuality", up to 14 years in jail for attempted homosexuality, and up to 20 years merely for promoting homosexuality.
Mr. Türk said that the law would be a "massive distraction from taking the necessary action to end sexual violence".
He warned that it would also expose journalists, medical workers, and human rights defenders to lengthy prison terms, simply for doing their jobs.