UN chief: Build 'alliance of peace' on International Day of Human Fraternity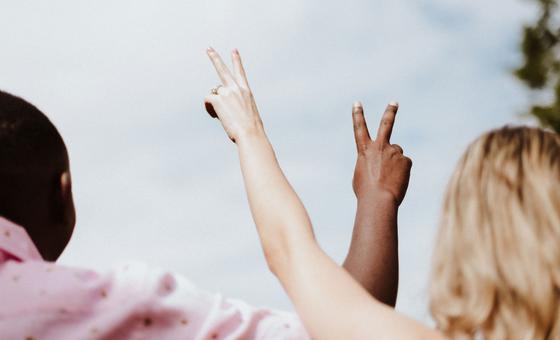 The International Day of Human Fraternity celebrates the values that "are the glue that hold our human family together" – compassion, religious understanding, and mutual respect, UN Secretary-General António Guterres said.
Prevent hatred, defuse extremism
"These values underwrite peace, yet all over the world, they are being eroded by deepening divides, widening inequalities and growing despair and by surging hate speech, sectarianism and strife," he continued.
Examples of religious extremism and intolerance exist in all societies and among all faiths, he said, adding that it is "the duty of religious leaders everywhere to prevent instrumentalization of hatred and defuse extremism amidst their followers."
Model for interfaith harmony
The Secretary-General pointed to a model for interfaith harmony and human solidarity: the declaration "Human Fraternity for World Peace and Living Together", co-authored by Pope Francis and the Grand Imam of Al-Azhar Sheikh Ahmed El Tayeb, in 2019.
"Let us all take inspiration and renew our commitment to stand together as one human family," he said. "Together, let us build an alliance of peace, rich in diversity, equal in dignity and rights, united in solidarity."
Concern about religious hatred
In 2021, UN General Assembly resolution adopted a resolution designating 4 February as the International Day of Human Fraternity. Co-sponsored by Egypt and the United Arab Emirates, the resolution expressed deep concern at acts advocating religious hatred, especially at a time when the world confronted the COVID-19 pandemic and its related crises.
In adopting the resolution, Member States also recognized the valuable contribution of people of all religions or beliefs to humanity and the contribution that dialogue among all religious groups can make towards an improved awareness and understanding of the common values shared by all humankind.
World Interfaith Harmony Week
To commemorate World Interfaith Harmony Week, observed annually during the first week of February, the UN Mission of Sierra Leone and partners hosted a conference at UN Headquarters. Participants explored the theme of harmony in a world of crisis.