UN rights chief appeals for end to arbitrary detention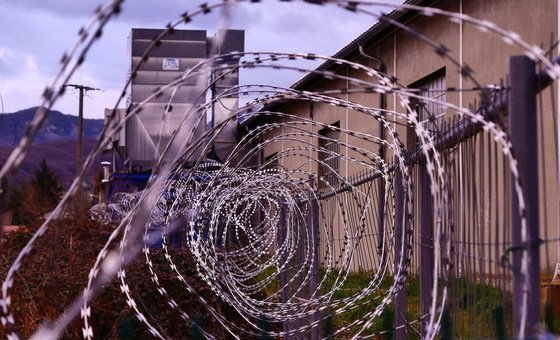 "At the start of this year – the 75th anniversary year of the Universal Declaration of Human Rights – I call on governments and all detaining authorities, globally, to amnesty, pardon or simply release all those detained for exercising their rights," he said in a statement. 
"Reach into your hearts, review their cases, and make a choice to begin this year with a step in the direction of the vision of the Universal Declaration. A world in which all people live free and equal, in dignity and rights." 
A landmark document 
The Universal Declaration of Human Rights (UDHR) was adopted by the UN General Assembly in Paris on 10 December, 1948. 
The milestone document set out, for the first time, fundamental human rights to be universally protected, and has been translated into more than 500 languages. 
Throughout 2023, the UN human rights office, OHCHR, will run a campaign to showcase the importance and continuing relevance of the Universal Declaration. 
Activities and advocacy will be centred around three tracks: promoting universality and indivisibility, looking to the future, and sustaining the human rights ecosystem. 
Put UHDR 'in action' 
Mr. Türk recalled that as he marked the beginning of the new year with his own family, his thoughts turned to those whose loved ones are languishing in detention facilities, imprisoned for exercising their human rights. 
They include people working as environmental defenders, on climate action, or those calling out discrimination – in addition to those speaking up against abuses and corruption, journalists jailed for doing their essential work, and human rights activists. 
"I call on all those in power to put the UDHR in action – and to end arbitrary detention once and for all," he said.