UN rights chief urges Belarus to promptly release political detainees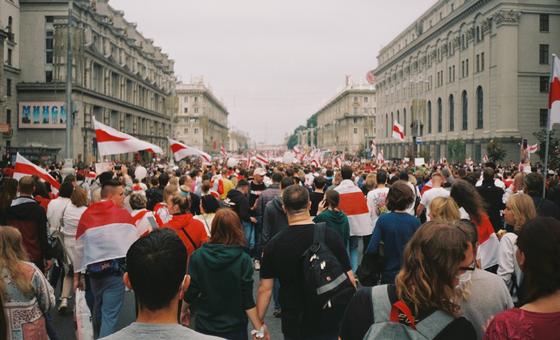 The report, covering the period between May 2020 and December 2022, draws on interviews with 207 victims and witnesses and an analysis of more than 2,500 items of evidence, including photographs, videos, medical, and court records.
'Unacceptable picture of impunity'
"Our report paints an unacceptable picture of impunity and the near-total destruction of civic space and fundamental freedoms in Belarus," UN High Commissioner for Human Rights Volker Türk said.
"The Government owes it to its people to bring a halt to this mass repression and to conduct impartial and transparent investigations to ensure that those responsible for grave violations are held accountable."
The OHCHR report documents widespread and systematic violations of international human rights law, including unlawful deprivation of life and numerous cases of arbitrary deprivation of liberty, torture and ill-treatment, as well as more than 100 reports of sexual and gender-based violence.
Multiple violations
These are violations of the rights to freedom of expression, peaceful assembly and association, and the denial of due process and equal protection of the law, he said.
"It is disgraceful that Belarus authorities are determined to pursue those convicted of so-called 'extremist activities' and even go so far as to strip them of their citizenship," he added. "Such arbitrary deprivation of nationality will in some cases risk rendering a person stateless."
As of 17 March, 1,462 people are in detention in Belarus on politically motivated charges, OHCHR reported.
"The appalling practice of pursuing and punishing people for carrying out legitimate human rights work continues," he said, pointing to long prison sentences that have been handed down in recent weeks, including against opposition leaders Sviatlana Tsikhanouskaya and Pavel Latushko; Nobel Peace Prize laureate Ales Bialiatski and three other members of the Viasna human rights centre; journalist Andrzej Poczobut; and 10 members of the workers' movement Rabochy Rukh.
While the primary responsibility to address human rights violations remains with Belarus, the report urges UN Member States to consider working towards accountability through national proceedings based on accepted principles of extraterritorial and universal jurisdiction.