Deadly shipwreck in Italy must trigger action to save lives, UN officials say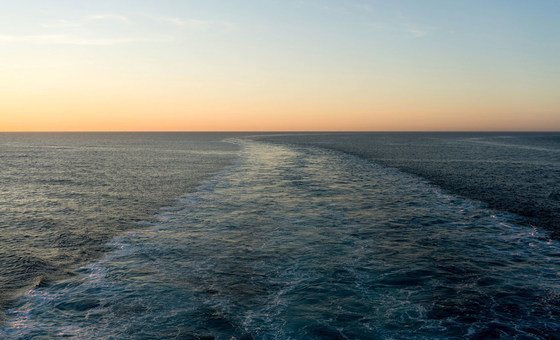 "Every person searching for a better life deserves safety and dignity," UN Secretary-General António Guterres said. "We need safe, legal routes for migrants and refugees."
The UN refugee agency (UNCHR) and the International Organization for Migration (IOM), in a joint statement, expressed condolences for the victims and called on countries to increase resources and capabilities to effectively meet their responsibilities.
Death toll could rise
As of Sunday evening, 45 lifeless bodies had been recovered, but ongoing search and rescue teams fear the death toll could be worse, the agencies said. News reports said a newborn and small children were among the dead.
Reports indicate that at least 170 people were on board the small vessel, including children and families. The UN refugee agency said that information received shows that there may be as many as 80 survivors. Some of them have been hospitalized for treatment.
'Unacceptable horrors'
"It is unacceptable to witness such horrors, with families and children entrusted to unseaworthy boats," said Chiara Cardoletti, the UNHCR representative for Italy, the Holy See and San Marino. "This tragedy must prompt us to act and act now."
The boat had left Turkey, with many passengers coming from Afghanistan and Pakistan. In 2022, people from Turkey accounted for around 15 per cent of total arrivals by sea in Italy, UNHCR said, noting that nearly half of the people arriving along this route were people fleeing Afghanistan.
'Insufficient' rescue capacities
The agencies said European Union mechanisms for rescue operations are "urgently needed".
To avoid tragedies like this, Ms. Cardoletti said, it is "more necessary than ever before to strengthen the rescue capacity, which is still insufficient".
Laurence Hart, director of the IOM Coordination Office for the Mediterranean, said this shipwreck demonstrates how the phenomenon of migration by sea must be tackled by all European nations.
New approach needed
This requires humanitarian support and adopting an approach that considers the multiple drivers that are causing people to flee, she said.
The IOM Missing Migrants Project reports that at least 220 people, including those who perished on Sunday, have died or gone missing along the central Mediterranean route in 2023.