Hate speech: Nations fight back
Costa Rica is known for its strong democracy, pro-human rights stance, and deep respect of the rule of law, so it was a shock when the 2018 general elections ushered in an unprecedented polarization of Costa Rican society.
Allegra Baiocchi, the UN resident coordinator in Costa Rica, witnessed the unprecedented polarization of society, and the strong advance of populist and conservative agendas, which was accompanied by a sharp rise in hate speech, and expressions of discrimination and xenophobia.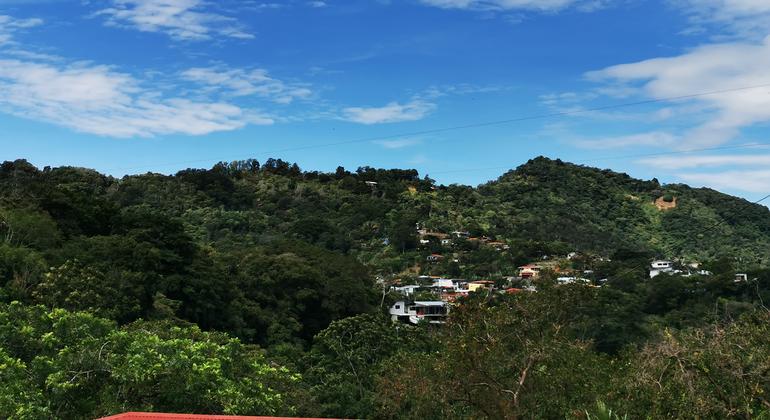 A study of hate
In response to this alarming trend, the UN team in Costa Rica began the roll out of its Action Plan on Hate Speech and, in 2021, presented a landmark study on hate speech in Costa Rica.
"When we started working on this issue we had a lot of conversations about the defence of free speech, and countering hate speech and discrimination", says Ms. Baiocchi. "We know that there's a danger that the fight against hate speech is used to restrict the freedom of expression, freedom of opinion".
Ms. Baiocchi and her team realised that a great deal of content was focused on women, particularly those in leadership positions; LGBTQ issues; and the migrant population. "When we started speaking to women and some of the people who had been targeted, they told us that they felt scared, scared to express their opinions", she says.
A big issue, according the senior UN official, is that the digital space is considered a free space for all with no accountability. Initially, the team tried to increase accountability, whether simply through the reporting of hate speech or discrimination on the platforms themselves, or using whatever legal basis there is in different countries.
But after meeting with Meta, the owner of Facebook, they realized that, even though the company is investing in mediating and cleaning up conversations, the task is overwhelming, and that Meta is not able to protect or limit everything that is posted on its platforms.
The Costa Rica study also looked at the dual role of the press, in relation to hate speech. "We've had cases where the media have on one hand been the victims of hate speech, for investigating cases or criticising the government, but on the other hand have covered stories in a way that can incite discrimination and hate speech.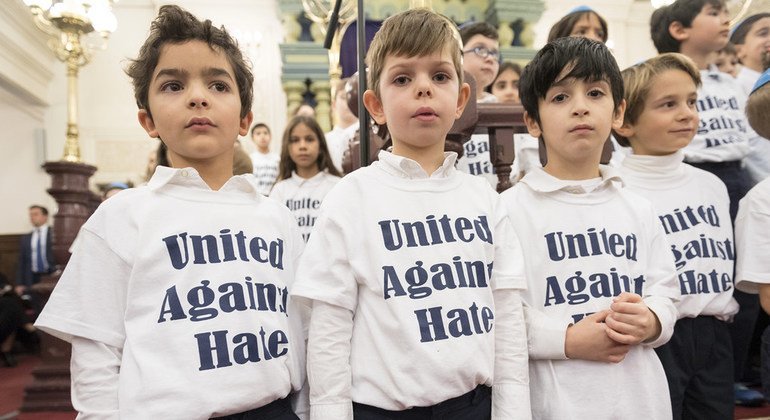 Improved protection
One of the outcomes of the study in Costa Rica was the forming of a partnership with the Lawyers Committee Association, who studied the legal and judicial jurisdiction around hate speech which is evolving around the world.
The group looked at which countries have the best kind of jurisprudence and helped create a manual covering the existing jurisprudence that can help victims.
"Right now in Costa Rica, if you've been a victim of hate speech, you can go to this handbook and see what is already available for you to protect yourself," explains Ms Baiocchi, adding that, in her view, the parliament has been a huge ally, passing a law focusing on protecting women in politics.
"A lot of schools also teach debate and it is really about how we can co-exist in the world with different opinions", says Ms. Baiocchi. "I think that's fundamentally the message behind any work on hate speech and discrimination. This is about being able to respect each other and coexist."
Listen, question, learn
Education and literacy is a cornerstone of the approach taken by the media development organization "Transitions", which is based in Prague, the capital of the Czech Republic.
Jaroslav Valuch, a news literacy and fact-checking project manager at the organization, explains that Transitions supports good quality journalism, and works on media literacy with neglected groups to prevent conflict, and improve people's resilience to disinformation hoaxes and hate speech.
"If we make people more resilient to this type of disinformation, we might be able to counter or prevent violent radicalization. The problem with schools and the educational system, is that it takes a long time to change the curricula, to change the system. We needed some interventions that could be implemented immediately."
Perhaps surprisingly, the sector of society that Transitions has identified as particularly prone to disinformation, is its elderly citizens. This is because, according to Mr. Varuch, they feel excluded from society, spreading disinformation via chain emails or private messages.
"They feel underserved," he asserts. "They feel that the topics that are important to them are not covered in the mainstream media. And all of these are very valid and relevant concerns. They use this information and hate speech as a kind of stick to beat the system or the government, to make them listen to their concerns".
To counter the issue, Transitions holds workshops in public libraries, which are widely used by seniors. At these sessions, participants learn basic investigation methods, learning to look more closely at the source of the information they receive, and spread.
"The ultimate goal is not necessarily to tell them not to spread fake news or distrust sources," says Mr. Varuch. "It's rather to say 'Hey, let's enjoy some time together'. And, as a by-product, we make them more resilient towards disinformation and propaganda."
The programme has now been so successful that is working all over the Czech Republic, as well as in neighbouring countries such as Poland, Slovakia and Hungary.
You can subscribe to our UN Podcasts series, UNiting Against Hate, here.