UN rights experts condemn Uganda's 'egregious' anti-LGBT legislation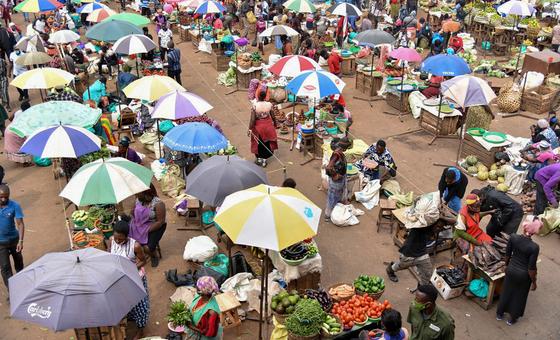 "The imposition of the death penalty based on such legislation is per se an arbitrary killing and a breach of article 6 of the International Covenant on Civil and Political Rights (ICCPR)," the experts said, noting that Ugandan politicians had been made aware of this on previous occasions in recent years. 
The harsh anti-LGBT laws approved by a majority of MPs last week, target and jeopardise the rights of LGBT persons and those who support and defend their human rights, the experts noted.
'Serial homosexuality'
"The imposition of the death penalty for same-sex intimacy – including so-called 'serial homosexuality' – is an egregious violation of human rights," the UN experts said.
They warned that the new legislation would exacerbate and legitimise continued stigmatisation, violence, harassment, and discrimination against LGBT persons.
Living in constant fear
"LGBTI persons will constantly live in fear and stress for their life and physical integrity for simply living according to their sexual orientation," the experts said, highlighting that there are serious mental health-associated risks beyond the violence and threats.
"Culture can never be a justification for such flagrant violations of human rights," the experts said. They recalled the obligation of all of society – from politics, to business, to civil society, to promote social inclusion and contribute to stopping human rights abuses.
Long record of discrimination
The latest anti-LGBT legislation comes after years of State-instigated and perpetuated discrimination against the community, said the experts.
The noted that they have repeatedly raised serious concerns about escalating risks to the human rights of LGBT persons in Uganda during the last 15 years, including when other iterations of so-called "anti-homosexuality" laws were proposed in 2009, 2012, 2013 and 2014.
In all cases, the draft bills were assessed as potentially leading to immediate violations to a substantial range of human rights.
"The new law is no exception and forms part of a worrying trend of intolerance, exacerbating stigma against LGBTI persons without any grounds or evidence," they said.
Appeal to Yoweri Museveni
"We urge the President of Uganda to tread a new path towards respect of human rights and acceptance of difference, and reject the proposed law," the experts' statement concluded.
Special Rapporteurs and other UN Human Rights Council-appointed experts, work on a voluntary and unpaid basis, are not UN staff, and work independently from any government or organisation.